Niswey, an inbound and account-based marketing services agency based in New Delhi, has been selected to be one of the members of the HubSpot Partner Advisory Council (PAC) 2021. This is the third year in a row when Niswey has been selected to represent the South-East Asia and India region for the HubSpot PAC.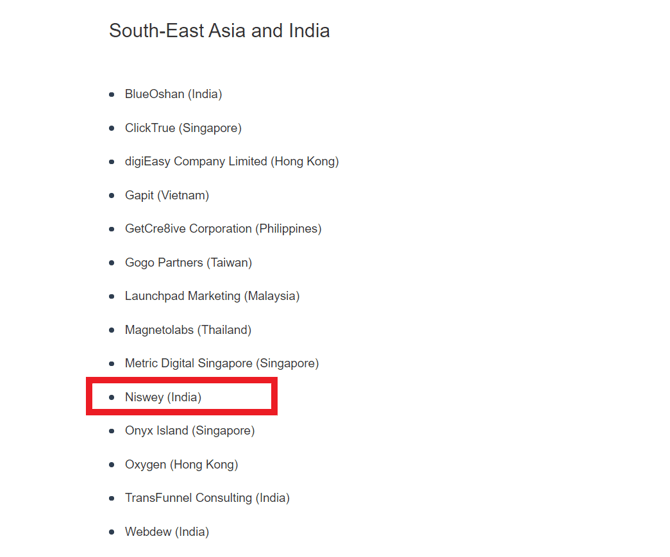 The HubSpot Partner Advisory Council, first launched in 2017, aims to gather valuable feedback regarding HubSpot products and the partner program from their robust partner network and make improvements along the way. In 2021, HubSpot classified PACs into five geo-specific regions to help understand and drive value across: North America, Latin America, EMEA, Australia and New Zealand, and South-East Asia and India.
The new PAC members were selected through a competitive application process. Each application was reviewed by the senior partner program leadership team at HubSpot, taking into consideration the quality of the ideas provided by the partners as well as their tiers and tenure in the program.
Niswey has been an active member of various HubSpot Partner groups on social media, and actively contributed to the community by sharing ideas on the challenges faced by HubSpot partners and customers in India.
"We are immensely proud to be selected to represent South-East Asia in the HubSpot PAC for the third year in a row. Moving forward, we intend to keep working dedicatedly with the other PAC members to improve the HubSpot ecosystem for all HubSpot customers. And to help the HubSpot community grow better, together."
— Suma EP, CEO Niswey
This year has brought us some other great recognitions too. We were recently recognized as among the Top 15 HubSpot partners in the world by Clutch. Also the HubSpot User Groups leader, New Delhi chapter, for the third year in a row.
About Niswey
Niswey is an inbound marketing and account-based marketing firm based in New Delhi, India. Niswey has served clients across various industries. Among its key clients are: Srijan, ResMed, NexTech AR, Drupal India Association, Axelerant, SHEROES and others. The Niswey team comprises a diverse mix of professionals – trained as writers, graphics designers, engineers, developers, UX specialists, marketing specialists and more. Niswey is a HubSpot (NYSE: HUBS) Gold partner as well as partners with Terminus, the leading ABM tool. For more information, please visit www.niswey.com