"Congratulations! You are the 2021 Customer First regional winner."
That was the beginning of a mail that hit our inbox on a dull and foggy winter morning. There were a few surprised messages within the team about whether or not we had participated in this category. Not that we knew of.
Then it hit us. We had just deeply listened to our customers in the past year, and solved for their business challenges. And this award was all about that sustained commitment to our clients.
We are the winners of the Customer First Award for APAC region, at the HubSpot 2021 Impact Awards!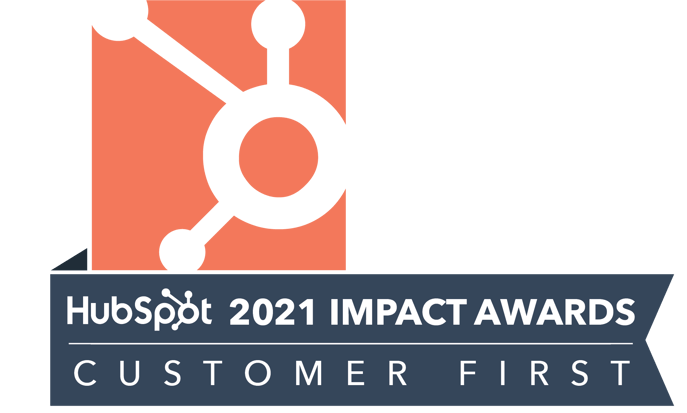 Brian Garvey, VP of the Solutions Partner Program at HubSpot said, "Niswey has had an incredible impact on their customers' success. The entire HubSpot community congratulates Niswey and the other Impact Award winners on this exciting achievement."
"HubSpot's partner community is essential to our goal of helping millions of organizations grow better. The success of our shared customers is a direct reflection of the hard work and dedication of partners like Niswey," said Brian Garvey. "On behalf of everyone at HubSpot, I'm thrilled to congratulate Niswey and the other Impact Award winners on this incredible achievement."
Our journey with HubSpot started in 2016 and we've steadily moved up the ranks in HubSpot Partner Tiering. In March 2021, we became one of the only four HubSpot Diamond Partners in India. Over the last two years, we have collaborated closely with the HubSpot team to work with businesses from diverse industries across APAC.
Today, we are grateful to our customers for trusting us with their business. Our team has focussed on deeply understanding their challenges, and building solutions that leverage the best of HubSpot. Across numerous onboardings and implementation projects, we have empowered customer teams to grow better with HubSpot. We are extremely proud and humbled that this award recognizes our efforts, and pushes us to do even better in the future.
The Performance Impact Awards are given on an annual basis in five areas:
Global Partner of the Year
Global HEART Award for DEI&B Initiatives
Partner of the Year
Rookie of the Year
Customer First
In addition to the yearly awards, HubSpot also gives quarterly awards in five categories: Grow Better: Sales, Grow Better: Marketing, Grow Better: Service, Integrations Innovation, and Website Design. All winners are recognized in the Impact Awards Hall of Fame. (And we are thrilled to bits to be featured here alongside some of the most phenomenal HubSpot partner agencies!)
Our CEO, Suma E P, broke the news to the team with a celebratory dance clip, and a message of gratitude.
"Big win, people. Cheers to all of us, especially the ones who are on the frontlines, listening to our customers, and solving for them. Every. Single. Day", she wrote on the team chat.
And at Niswey, we are grateful for the opportunity to continue doing that over the years.