New Delhi, India – 30 January, 2016: Niswey's COO Abhinav Sahai recently attended the Entrepreneurship Awareness Drive at IIT Kharagpur.
He was invited to give a talk on his journey as an entrepreneur.
Addressing the students of IIT Kharagpur, Abhinav Sahai went on to describe his struggles of entrepreneurship, how he started, which companies he launched, what were his failures and wins, and what he learnt from them.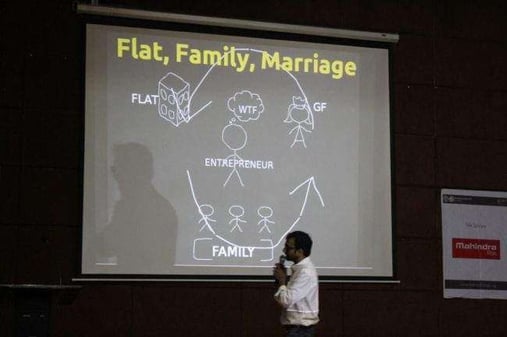 He went on to talk about his most infamous blog on "Flat, marriage and family" depicting the 3 reasons why young Indians don't turn entrepreneurs!
The talk was followed by a small round of Question Answer Session where he openly addressed the students doubts regarding how to start up their own businesses.
Abhinav Sahai has also given a talk at IIT Conclave, 2015 regarding his journey as an entrepreneur.
About Niswey
Niswey is a digital marketing firm based in New Delhi, India. Niswey specializes in offering inbound marketing solutions, account based marketing, and content marketing services. Niswey has served clients across various industries. Among its key clients have been: Intel, Yahoo, Microsoft, SHEROES, Srijan Technologies, NIIT Technologies, Motherson Invenzen XLab, Airtel and others. The Niswey team comprises a diverse mix of professionals – trained as writers, graphics designers, engineers, UX specialists, inbound marketing specialists and more.
Niswey is a HubSpot (NYSE: HUBS) Silver partner, the leading inbound marketing tool as well as partners with Terminus, the leading ABM tool. For more information, please visit www.niswey.com