New Delhi, India – 26 November, 2020: Niswey, an inbound and account based marketing firm based out of New Delhi has been ranked among top 3 inbound marketing agencies in New Delhi by New York based ratings firm, Wimgo.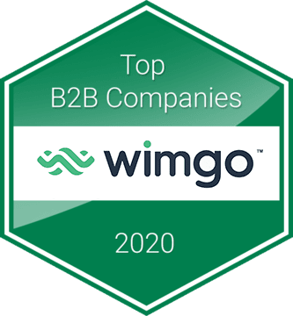 Wimgo is a ratings and reviews firm of leading Technology, Finance, and Healthcare companies. It helps people get connected with leading service providers by combining research from their unbiased expert review team and quantitative analysis using 20+ metrics.
Wimgo has a multi-phase process to select and screen companies.
Data team compiles information on all companies, which is then screened to eliminate the ones with red flags

For the qualified companies, Wingo conducts a detailed analysis using five main criteria: Reputation, Expertise, Service Quality, Consistency and Customer Service, through a manual review and an analysis of their reviews.
"We're proud to have been recognized by Wimgo as one of the best inbound marketing agencies in New Delhi. Customer Oneness is one of our key values, and we strive to deliver outstanding and quality service to our clients. We are grateful to Wimgo for this recognition", said Suma EP, CEO Niswey.
This isn't the first time Niswey has been highlighted for their outstanding service. Clutch, a B2B research, ratings, and reviews firm based in Washington, D.C., listed Niswey as the number one Advertising & Marketing agency in India. Niswey has also previously featured in Clutch's 2018 list of top 1000 B2B companies across the world, and their 2017 list of best SEO and PPC firms in India, where they ranked 1st and 2nd for PPC management and SEO respectively, in terms of their ability to deliver quality results.
About Niswey
Niswey is an inbound marketing and account based marketing firm based in New Delhi, India. Niswey has served clients across various industries. Among its key clients are: Srijan, ResMed, NexTech AR, Drupal India Association, Axelerant, SHEROES and others. The Niswey team comprises a diverse mix of professionals – trained as writers, graphics designers, engineers, developers, UX specialists, marketing specialists and more. Niswey is a HubSpot (NYSE: HUBS) Gold partner as well as partners with Terminus, the leading ABM tool. For more information, please visit www.niswey.com