New Delhi, India – 27th May, 2020: Niswey hosted this year's second and the first ever virtual HubSpot Users Group New Delhi meetup on 27th May. It was attended by 50+ marketing, sales, and tech professionals from distinguished businesses in the Delhi NCR region.
HubSpot Users Groups (HUGs) are region specific groups that bring together members of the HubSpot community. Marketers and industry leaders come together to share their knowledge, how they make use of the HubSpot ecosystem, and discuss the latest additions made to the software. There are 150+ HUGs across the globe, with three present in India – Bengaluru, Chennai, and New Delhi.
Abhinav Sahai, COO Niswey, is the New Delhi HubSpot User Group Leader since 2019. And Niswey has organized five events till date, the last one being in February, 2020.
This time around, a virtual meetup was conducted over a Zoom call with over 50 attendees from various businesses. It started with a brief introduction by Abhinav Sahai, following which Adarsh Noronha, Director of Sales in India, HubSpot, started his session on 'The Benchmark Data Points for India Businesses'.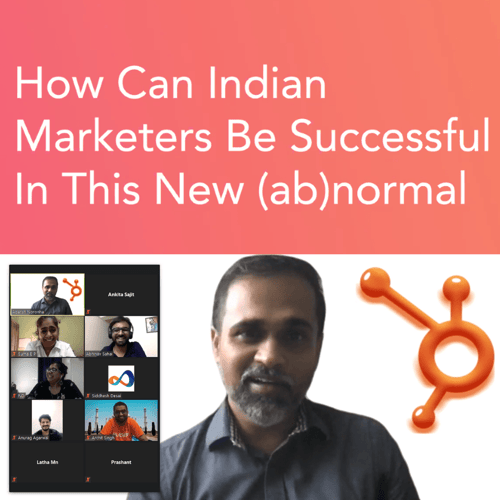 Commenting on the relevance of an educational content strategy, he said, "In these (ab)normal times, an educational content strategy can apply a significant push to your growth #flywheel….in attracting, engaging and delighting your target audience."
Following this, we had Deepak Bisht, Inbound Marketing Specialist, Niswey, give a demo on 'How to do Account Based Marketing using HubSpot'. He talked about the new ABM features added to the HubSpot ecosystem.
From @HubSpot not being equipped with #ABM earlier to now, there's a whole new bunch of features available in #HubSpot:
1. Company Lists
2. Company Scoring
3. Default ABM Properties
4. Target Accounts Tool
4. Account Overview
5. Out-of-the-box ABM reports and dashboard pic.twitter.com/fLYZUe6eIm

— hugdelhi (@hugdelhi) May 27, 2020
The attendees also put forth their doubts and queries regarding HubSpot features, and tweaking their marketing strategy during current times.
With over 50 attendees from across Delhi NCR, the event was a successful one, and gave the New Delhi HubSpot users an opportunity to interact with each other. You can also become a part of this awesome community. Subscribe to the New Delhi HUG page.
About Niswey
Niswey is a digital marketing firm based in New Delhi, India. Niswey specializes in offering B2B inbound marketing solutions and account based marketing services. Niswey has also built the HubSpot-WhatsApp integration and some other products for the HubSpot ecosystem. Among Niswey's key services clients are Srijan Technologies, BenQ, ResMed, Qapitol QA, Precision Marketing Group, Drupal India Association and Grow Digitally. The Niswey team comprises a diverse mix of professionals – trained as writers, graphics designers, engineers, UX specialists, inbound marketing specialists and more. Niswey is a HubSpot (NYSE: HUBS) partner, the leading inbound marketing platform as well as a partner of Terminus, the leading ABM tool. For more information, please visit www.niswey.com