You are convinced that content marketing is the 'fairy dust' that can revive your brand. It's the one thing that can make your brand into a smart, witty entity that takes your customers from mild interest to pleasant surprise to delighted loyalty. And hence you have decided that you need to get on the content marketing bandwagon, and further drive your inbound marketing.
You have a snazzy website design/redesign underway, fingers poised at the keyboard to write that magical blogpost. But, let's take a step back to think about a very important question: Did you do a digital marketing audit? Simply put, did you take stock of where your website is right now? Knowing where you stand is the first step towards reaching where you want to be. You need to find out the exact things that are working for your site and the ones that are not. Only when you know the flaws can you have a plan to fix them.
Every pitch that we present to our prospective clients, is made after a thorough audit of their existing digital presence. This includes everything from site performance to SEO to content to social media marketing. After numerous such digital marketing audits at Niswey we decided to get the process a bit more formalised, so we don't miss out on checking some key parameters.
At Niswey, we use the term PInKBeXA, just so all of us can remember it while we go about doing our audits. PinKBeXA may sound like Lady Gaga's more eccentric cousin. But it's just a nifty acronym for the key elements of a digital marketing audit.
Here's what PInKBeXA really means:
And for those of you who really like to read, here's all the dope.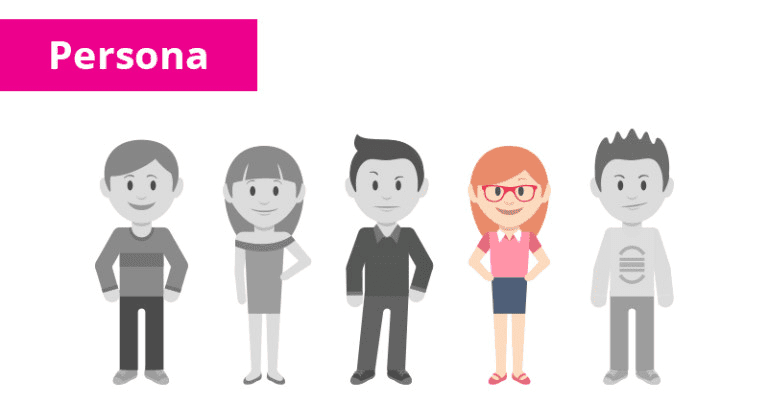 The holy grail of all your marketing efforts is to make a lasting impact on your customer. But for that, you need to know who they are. Starting from where they work to what problems they deal with and where they hang out online, you need to have all this information.
Putting all these pieces together is how you build customer personas.
Let's say you are an app development firm, looking to help startups get off the ground. Your ideal persona is a startup founder. But you need be more detailed than that. Maybe she is Jane, in her early 20s, left her job to devote herself to this new venture. You know she takes risks and is passionate about what she is trying to build. You know she is looking for someone who can bring her business idea to life, but she is also someone who will take that decision after a lot of consideration.
The first question to ask in a digital marketing audit is : Does your content talk to Jane? If yes, how well defined are they? Every piece of content produced is aimed at Jane. You have the unique opportunity to talk to Jane about your brand, but you need to know what she would like to hear.
Here you will want to check if your content scores well on these parameters:
Style:

What is the language style you will want to use? It should be something that resonates with your persona.

Worth:

Is the content worth your persona's time? Why should she spend even a minute more on your blog than she has to?

Pace:

How you write and present the content is dependent on the time your persona has to spend on your content. And even the device she will use.

Constraints:

While Jane may want language that speaks to her like a pal, you might have a brand voice, or the need to address some other personas on your website, because of which you might want to adopt a specific voice and tone.
Using these pointers you will be able to define what your brand should sound like to prospects and users.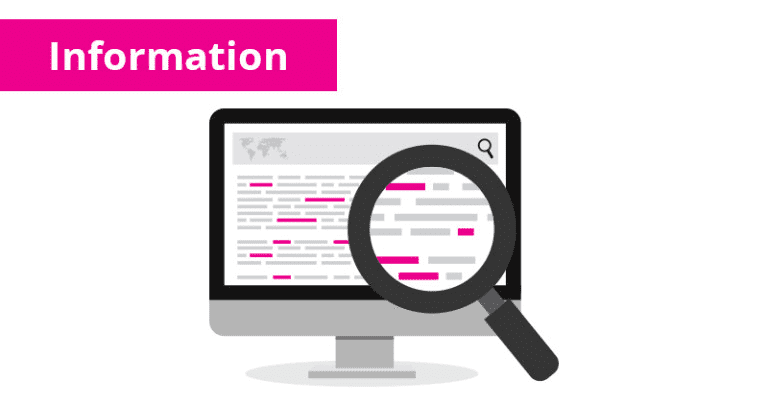 Every time you have a great content idea, decide if this is information that your customer would be looking for. If yes, full steam ahead. If no, then the idea is not worth spending time on.
For our app development firm, simply asking the question 'What would a Jane want to know?', would give a whole list of content ideas to play around with. 'How do you run a company based on an app?', 'How do you ensure success for your app startup?', 'Why should you outsource your app development?', 'How to choose an app development firm?', 'How much does app development cost?' and so on and so forth.
So the next question in the audit is: Are you creating content that satisfies the informational needs of your customers? If yes, then your content marketing marketing efforts can begin by tweaking and strengthening the content you are creating. If not, then your efforts would be concentrated towards first identifying the informational gaps around your brand and then creating content to bridge the gap.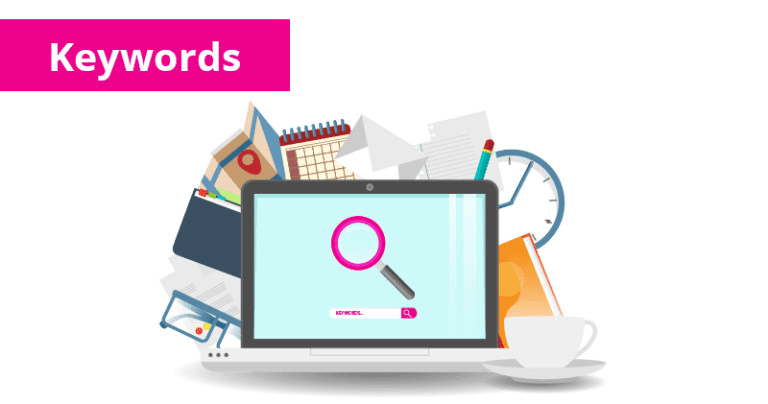 Now if you are creating stuff that our customers are looking for, you must be able to get this information across to them. This is where keyword research plays the lead role. You need to be aware of what keywords are people using to search for your product or service, and incorporate them in the content you create. That is the first step in ensuring that search engines know that your content exists and features in the Search Engine Results Pages (SERPs) when someone types in those keywords.
Getting back to our app development firm, they need to first find out what exact words is Jane using, to look for them. Is she typing 'mobile app development' or 'app development companies'? Is she typing 'android app development' or 'iOS app development' perhaps?
Google Keyword Planner is your best bet for this. The variety and volume of keywords will indicate the different kinds of content that they need to create, to make sure Jane comes across their brand.
And hence, our third question for your digital marketing audit is: Do you have your keyword research in place? If yes, let's start incorporating it in your content. If not, let's buckle up and dive in.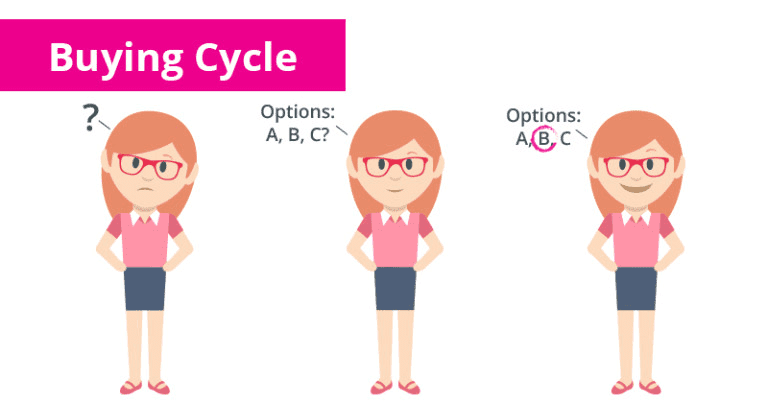 A typical buying cycle consists of the Awareness, Consideration and Decision-making stages. When you type something into Google and wait for results, you are, more often than not, in the Awareness stage. You are just looking at all the options and gauging what's available. Once you have all the information, you decide to 'Consider' a few options and take a closer look. And finally, you 'Decide' to commit to one option. Depending on which stage your customer is, there are different types of content that can guide them to the next stage.
For Jane, 'Awareness' stage content would revolve around what kind of app she wants, how much does it cost, etc. Once she knows all that, she might be considering our development firm. This would be a good time to tell her how you go about the entire process, what would be her involvement in or control over the project, etc. And finally, when you are one of her top choices, dive into detailed content like case studies and comparative content, that tells her why you are her best choice.
So the fourth audit question is: "Where in the buying cycle do you want customers to come across your brand?" Usually brands like to offer content for all the three stages. However, you can choose to be a little more exclusive in your approach. For example, you can decide that you will not provide a lot of 'awareness creating' content. You want quick conversions and want visitors who are already convinced of the product they want, and just need to decide whether to choose your brand or a different one.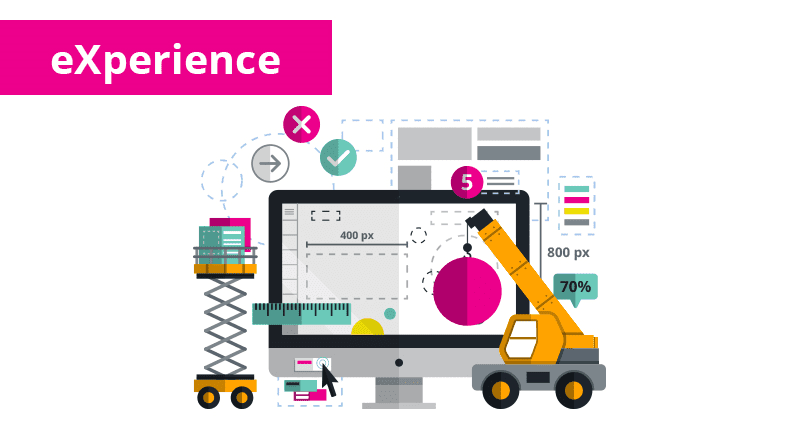 So you are writing information-rich, targeted content that is attracting visitors to your site.
But they are not really converting into leads and sales. What went wrong? Most probably the user experience broke the deal. This means that interested visitors came to your site, read a great piece of content, wanted to read more but didn't know where to find it. Or your site was cluttered it just turned them off. Or they kept searching for some elusive 'back' button to reach some page and could never find it. So they got frustrated and left.
Let's say Jane lands on the firm's website and is greeted by a clean website, upfront services and intuitively knows where to find what she wants. She is more likely to take her time exploring the site and the services on offer. She has the inclination to actually take a look at all the content that you created for her. In contrast, if she landed on a page with small font, haphazard service pages and flashy pop ups, she might get out of there in a flash, and all your great content would never be discovered.
That brings us to the fifth question: "Is your website providing a pleasant user experience, that encourages conversions?". If yes, nothing like it. If no, then it's time to fix that, if you want your content marketing efforts to result in great conversions.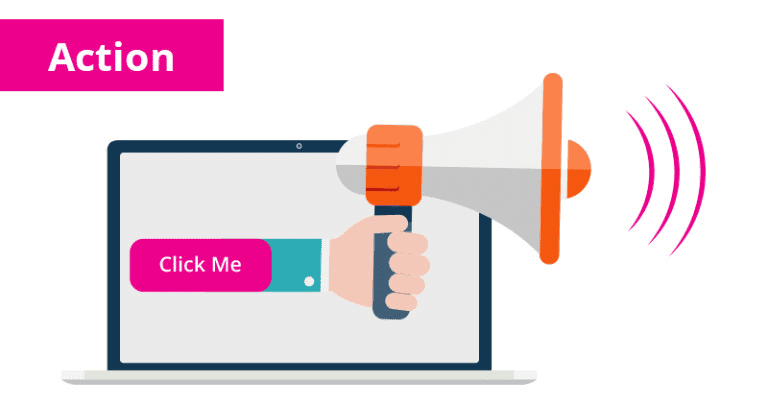 The Call to Action is an integral part of your site, and every individual piece of content.
Once the customer has read your content, there should be a clear indication of what they should do next. Should they read another piece of content, sign up for a newsletter or contact you? Whatever it is that you want them to do, you have to guide them towards it.
The CTA might look like a small button that you need to create but is actually much more.
Right from the color to the phrasing, everything determines whether the user will click it or simply ignore it.
So Jane read this really helpful post about how we built a great prototype app in a very short time, for one of our clients. In the absence of any CTAs, she just thinks "That's impressive, maybe I should give them a call sometime", and then moves on. However, if she finds a CTA button at the end that says "Get Started on Your First Prototype", she is more likely to take the action right there and get in touch with our app development team.
And so, our sixth and final digital marketing audit question: "Do you have compelling CTAs that make users take the desired action?". These are final steps to fully leveraging the potential of your content, making sure that your efforts are actually helping you achieve more leads and conversions.
So that's PInKBeXA, Niswey's mantra for a comprehensive digital marketing audit. Looking at all the elements here and answering the associated questions is a great way to assess where you stand and go about planning the immediate next steps.