New Delhi, India – 3rd March, 2020: Niswey, an inbound and account based marketing firm based out of New Delhi, is now a HubSpot Certified Gold Partner. It is one among the only 7 tiered HubSpot certified agency partners in India.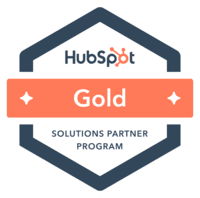 HubSpot Solutions Partner Program is for agencies and service providers looking to expand their offerings and build expertise in HubSpot. They earn tiers based on the level of success they've achieved for their clients using the HubSpot platform.
They're ranked from elite to gold. All other profiles are listed after the tiered partners.
Out of the 143 partner agencies and service providers in India, there are only 7 tiered partners including Niswey. This undoubtedly qualifies Niswey as one of the top inbound marketing agencies in the country. That is in addition to being declared as one of the top B2B advertising and marketing agency in India by Clutch.
"Our clients love us for the value we create for them, given how invested we are in their growth – that's the backbone of Niswey's philosophy of doing business. Moving forward, our efforts will be directed at delivering and managing inbound marketing and account based marketing services for clients to the highest standards", said Suma EP, CEO Niswey.
Niswey is also an active member of the HubSpot community, been the HubSpot User Groups (HUG) leader for the Delhi/NCR region since the past 2 years. Recently, it was also selected to be a member of the HubSpot 2020 Partner Advisory Council (PAC).
About Niswey
Niswey is a digital marketing firm based in New Delhi, India. Niswey specializes in offering B2B inbound marketing solutions and account based marketing services. Niswey has also built the HubSpot-WhatsApp integration and some other products for the HubSpot ecosystem. Among Niswey's key services clients are Srijan Technologies, BenQ, ResMed, Qapitol QA, Precision Marketing Group, Drupal India Association and Grow Digitally. The Niswey team comprises a diverse mix of professionals – trained as writers, graphics designers, engineers, UX specialists, inbound marketing specialists and more. Niswey is a HubSpot (NYSE: HUBS) partner, the leading inbound marketing platform as well as a partner of Terminus, the leading ABM tool. For more information, please visit www.niswey.com