The Challenge
Operating across a series of clinics across the country, DHI's lead management process was manual and spread across different systems. So any delay or mistakes in logging incoming inquiry calls meant that the lead was not captured in their CRM, and the DHI calling team could not reach them for further follow-ups and conversion. As a result od this:
Leads leaked out of the system and a percentage of leads generated by marketing teams were never contacted by the pre-sales teams


Follow-up time was 10-24 hours due to slow manual processes, causing leads to go cold
The Solution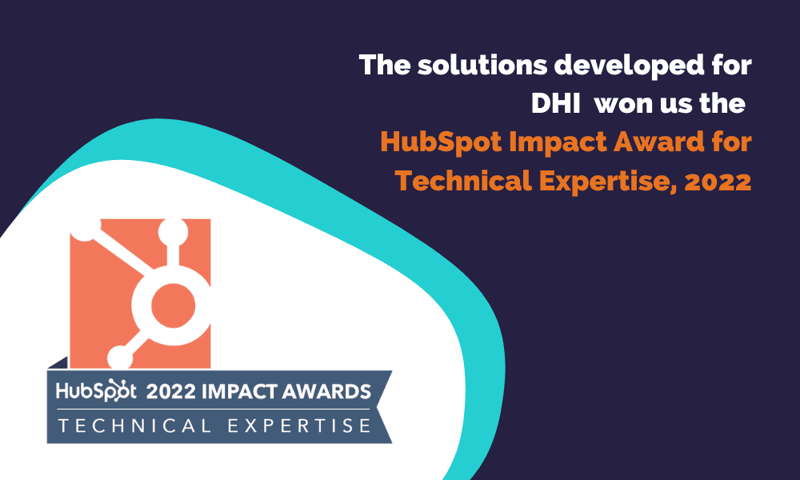 In order to solve this challenge, a custom integration of DHI's calling software, Convoque, was developed with HubSpot. We used HubSpot's Calling SDK and Convoque's API to develop the integration from scratch,
The client wanted to continue using Convoque as it was integrated with all their phone numbers and set up with their custom business logic for call routing, recording etc. This integration enabled the DHI teams to leverage their Convoque set-up right from within their HubSpot portal.
DHI teams now use the HubSpot calling icon to place calls to prospects and leads, and the calling operation is completed as per the rules set up in Convoque


All incoming and outgoing calls recorded in Convoque get logged in HubSpot, in the respective contact timelines, as engagement records


DHI calling agents can add notes about the call to each engagement record


The integration also creates a new contact in HubSpot, if the call is from a new number


Incoming calls outside of DHI office hours are also logged in HubSpot, ensuring that no incoming leads are missed and the agents get in touch with them at the earliest


Teams can log in, pause and log out of Convoque from right within HubSpot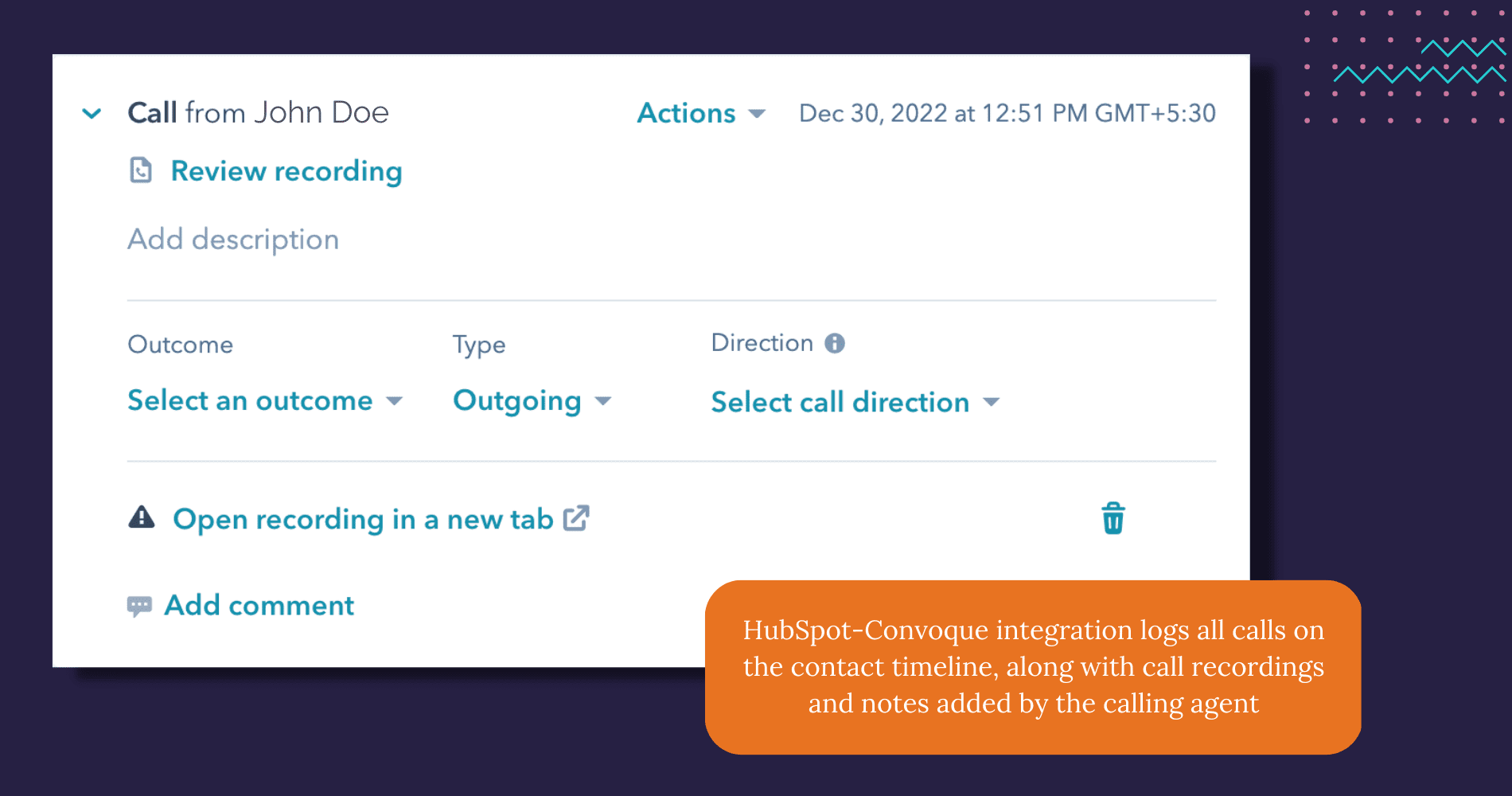 Calling teams are critical to DHI's lead generation and conversion. By ensuring that every single call and its content are accessible in HubSpot, this integration delivers:
Greater efficiency for calling agents as they can place calls, update lead information, and add new leads to the system - all without ever leaving HubSpot


Greater visibility for team managers as they can:

Monitor team performance based on call volumes
Monitor call quality with all logged recordings



Plugged the lead leakage by ensuring that missed calls are also logged into the CRM


The Results
It took about four months for Niswey to create a well-defined strategy and build custom solutions to get the complete DHI business process up and running on HubSpot.
#1 Increased Consultations
With process optimization, DHI was able to reclaim several leads that previously used to drop off across marketing and sales functions. This led to their number of consultations booked per month surpassing their previous best of 600 consultations, with an average of 672 consultations/month in the months after the solution was implemented.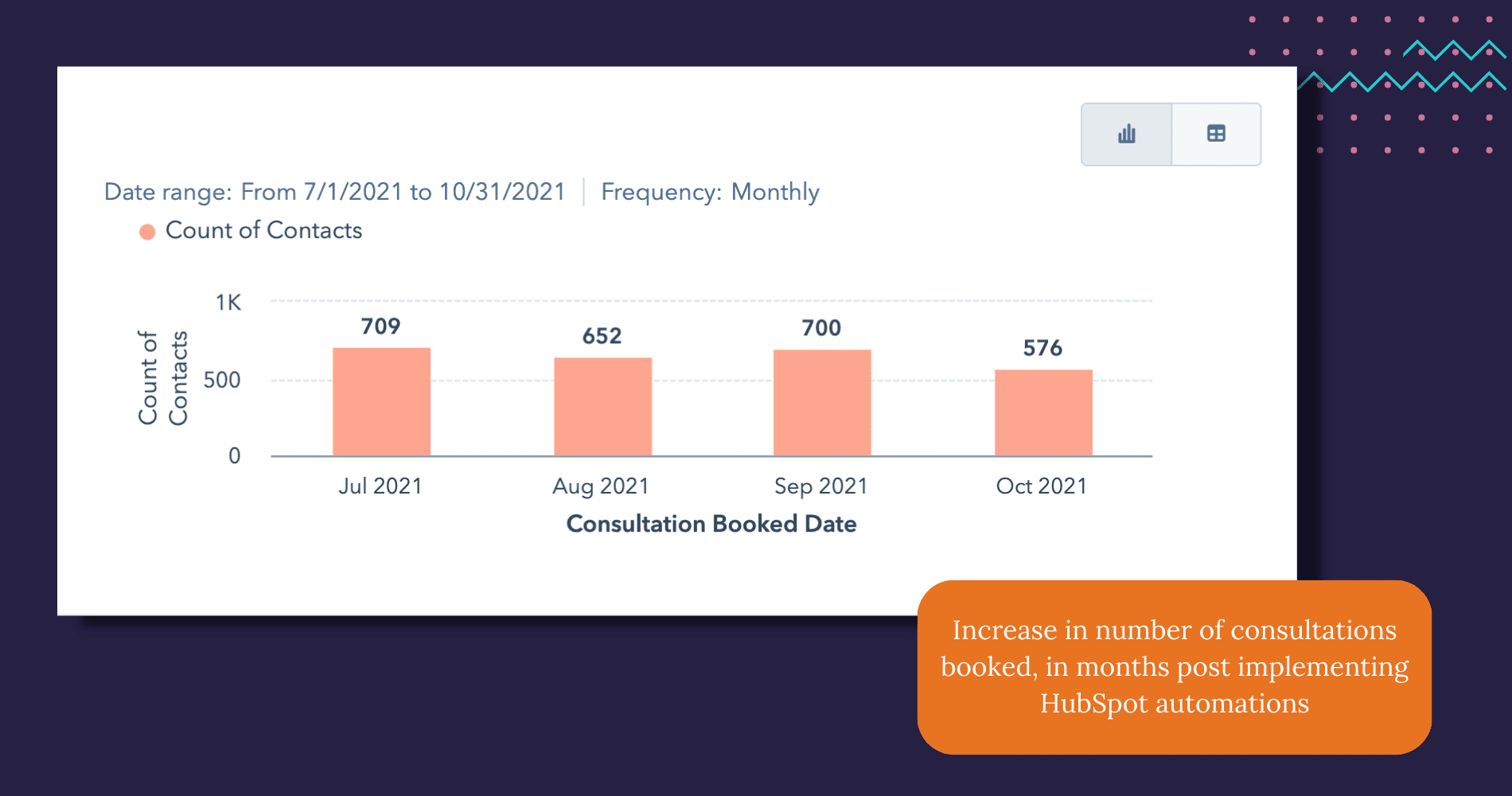 #2 25% Increase in Lead Generation
With process automation, marketing and sales teams now had more time to focus on lead generation, leading to a 25% rise in incoming leads with no increase in marketing spends.
#3 Reduced Follow-up Time
Automatic assigning of leads to calling agents enabled instant follow-up instead of the earlier 10-24 hours, thus improving conversion rates.
DHI is rolling out these solutions across remaining the clinics, and their team now independently leverages HubSpot to continually optimize their processes and orchestrate digital campaigns. And we can't wait to see the new benefits that HubSpot brings for their business.
Want to know more about how HubSpot custom integrations can enable your business too? Get in touch with us at business [at] niswey [dot] com.