If you have used Telegram for your business, you may already be aware of the advantages it brings in terms of bulk messaging, bigger group capacity and bots. But have you ever thought about the wonders it could do when combined with the most powerful CRM, HubSpot? Yes, we are talking about Niswey's new messenger solution - NisWire, the Telegram HubSpot Integration.
But how can it be useful for your business? Let's find out.
Why do you need a Telegram HubSpot Integration?
For businesses worldwide wanting to increase their customer base, it is important to reach out to prospects on the platforms of their choice. Email, WhatsApp, Telegram, Facebook - businesses are leveraging all popular communication channels to market to and provide service to their customers.
Telegram being the 7th most downloaded app across iOS & Android in August 2021, and with 550 million monthly active users, is undoubtedly a great platform to reach out to a large user base.
But is it enough to simply communicate with them on the platform of their choice?
How will you ensure that these conversations are recorded at one place, mapped to the various touch points in the customer's journey?
How can you create a seamless omnichannel experience for your customers by utilizing this data?
That is where a Telegram + HubSpot integration can work wonders.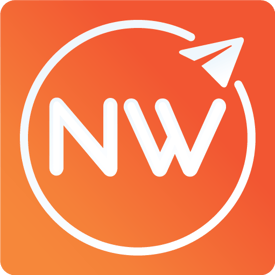 With NisWire, you can strengthen your omnichannel strategy wrt Telegram, and provides a seamless experience for your contacts. Here are some of the top reasons to start using it right away!
5 reasons that make NisWire the best Telegram HubSpot integration
Here's why our custom Telegram HubSpot integration should be on top of your list if you want to streamline your sales, marketing or customer service communication.
#1 Send 1:1 or Bulk Messages from HubSpot
With NisWire, you can send Telegram messages to any contact, right from their contact timeline in HubSpot. This way, anyone from your marketing team can engage in Telegram conversations without even logging into the Telegram mobile or web app.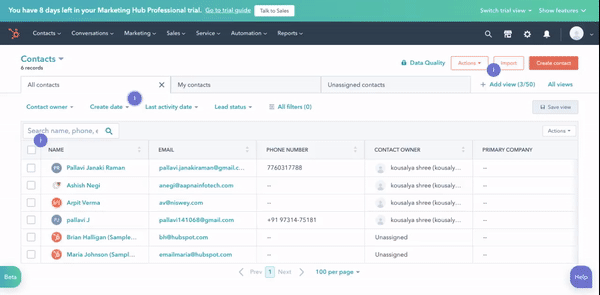 Furthermore, the NisWire integration brings all the features of Telegram messaging into HubSpot:
Send multimedia messages - images, videos, documents etc via HubSpot
Send Telegram bot and channel messages via HubSpot
Send personalized bulk Telegram messages to your chosen contact list, much like personalized emails, via HubSpot.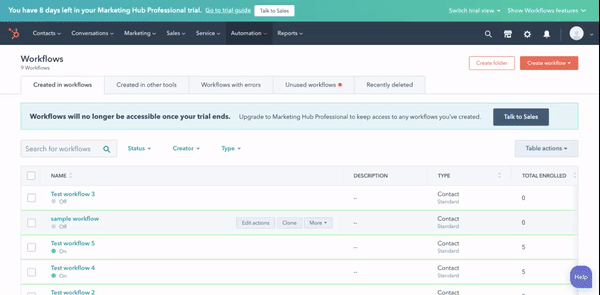 Thus, increasing the utility of NisWire over any other HubSpot integration app if you are looking to launch your marketing campaigns on Telegram!
#2 Send Personalized Telegram Messages
With NisWire, you have the ability to enrich your Telegram messages with personalized information/data related to your contacts. You can choose from the full range of default and custom properties available in your HubSpot portal to create hyper-personalized messages in no time.
For example, let's say you offer a SaSS product with a quarterly renewal plan, and you have HubSpot property "next_renewal_date". You can have a list of customers who need to renew their subscriptions this month and send them a Telegram message that includes personalizations tokens like their "First_name" and their "next_renewal_date", as a reminder.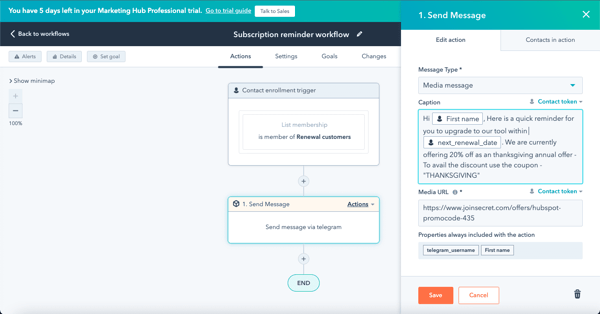 Depending on your industry and business requirements, you can identify multiple use cases where automated personalized Telegram messages can optimize your operations. Tasks like payment reminders, meeting reminders, subscriptions or other service updates, can be shared on Telegram with the relevant personalization tokens.
#3 Automate Telegram Messages based on Smart Triggers
NisWire also bring the power of HubSpot workflows to your Telegram messaging. You can create workflows and set up smart triggers to send automatic messages via Telegram to your contacts or to a connected channel. As a result, you can automate a range of marketing, sales, and customer support routine communications and save your team precious time.
A few examples where automated Telegram messages can come in handy:
Your website visitor fills out a contact form and chooses their preferred mode of communication as Telegram. You create a workflow to add that contact to a list "Leads on Telegram", and send them a welcome message on their Telegram ID.




A customer fills a form for a support request. You build a workflow to generate a Support Ticket > check is they are a member of the list "Customers on Telegram". If yes, you send them an automated Telegram message acknowledging their request and sharing the <Support_Ticket_ID> with them.


You can create a marketing campaign for Telegram with a set of messages automated via a workflow. You choose the list you wish to run this campaign for, and send the first multimedia Telegram message, with the link to a one-sheet. You can add appropriate delays and schedule subsequent Telegram messages in this workflow.
#4 Track Telegram messages on the HubSpot contact timeline
One of the best reasons to use a Telegram integration with HubSpot is that you can view all sent and received messages on the HubSpot contact timeline along with the delivery status of the message. The HubSpot contact timeline keeps a record of all conversations, and you can easily view them by going to any of the contacts in your HubSpot portal.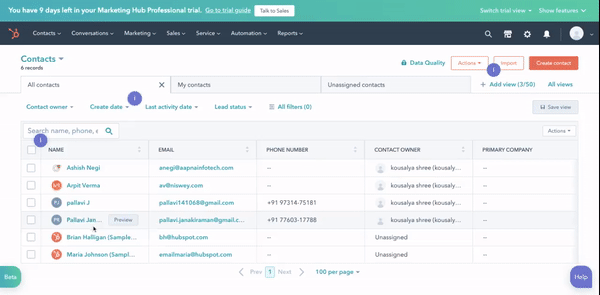 This helps ensure a seamless experience with customers, enabling:
Team wide visibility: Every member in your marketing, sales, or customer service team can have full context of every conversation with a contact. Anyone from your team can now pick up an ongoing conversation successfully, just by looking at the logged Telegram messages in the timeline.
Omni-channel experience: With a record of all your contact conversations across different channels like email, Telegram, SMS or WhatsApp on the HubSpot contact timeline, your teams have enough data and context to provide a great experience to contacts on any channel.
This data helps improve your customer support, shorten your sales cycles and also enable marketing teams to launch successful marketing campaigns.
#5 Easy to set up in HubSpot CRM
Looking for an integration that is easy to setup and use? Telegram HubSpot integration fits the bill.
Unlike other messaging platforms, there are no API prerequisites or third-party approvals involved in NisWire. All you need is to have an active Telegram account and a HubSpot portal ID. And you can install the NisWire application on your HubSpot portal without any technical expertise, within minutes.
Once verified, you also have the option to set up your Telegram channel and bot in HubSpot. Keep the credentials such as Channel ID and Bot key ready to activate the Telegram channel.
Here's a detailed setup guide on how to install NisWire.
Niswey has built custom HubSpot integration solutions before that can enable you to streamline your marketing and customer communications across channels like Netcore, WhatsApp, and with WhatsApp Business API.
And now we finally have a Telegram HubSpot integration, the only dedicated Telegram integration on the HubSpot App Marketplace. So install NisWire right away, and start leveraging it to improve your marketing, sales, or customer service communications.