In early March I wrote on LinkedIn: I am tired but immensely happy.
Tired, because we have just come back from a 3-day team offsite trip to Ramnagar, near Jim Corbett National Park. No, we didn't go exploring the wildlife park, we stayed in our resort, having great conversations and a lot of good food, and some beer.
Happy, because of the connections that got built. Two years of living the pandemic-hybrid-work life takes a toll on the best of us. And this offsite came as the reprieve.
People flew in from various cities across India, very excited to meet their teammates, as well as people from other teams they had barely had any interaction with.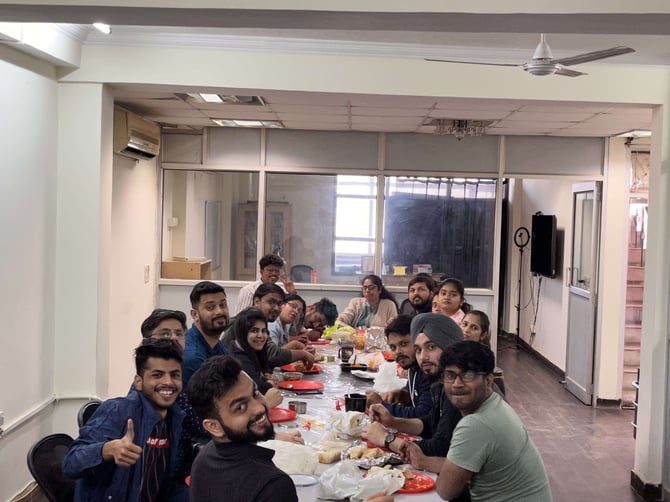 Colleagues became friends, and walls came down. What else can I ask for? When the world is thirsting for connection, we created a tiny world of connection for a while. And we hope that the warmth we created ripples out into the world.
Group Skits: Fun, Connection and Learning
When we started planning the offsite, we asked ourselves what we wanted to achieve with it. One was to enable connections at work and the other to get the team inspired to do even better than last year.
We have a tradition of doing team skits in our offsites. Teams work on a topic assigned to them and they come up with creative ways of depicting them so that the rest of us can learn from it.
This year, we moved away from doing skits based on Niswey's Values. We identified key areas for us to work on this year, so that the company as a whole would improve in them. The topics ranged from communication to ownership, from overcoming fear to holistic project understanding.
We put people who don't usually get to work with each other, in the teams. Each team was assigned a mentor and given three weeks to prepare.
That's about all one can plan for. What happens next, in such scenarios, is really up to the teams and how they want to play it. With indifference or with passion. See it as a task, or see it as a creative project. Make it about one person, or about the team.
I think our teams understood the assignment.
At the end of the first day, after seeing three teams act out their mini-plays, I sat stunned. How sporting all of them were. How creative and funny, how the message was being delivered through various relatable acts. We saw great actors, comedians and singers displaying their talent.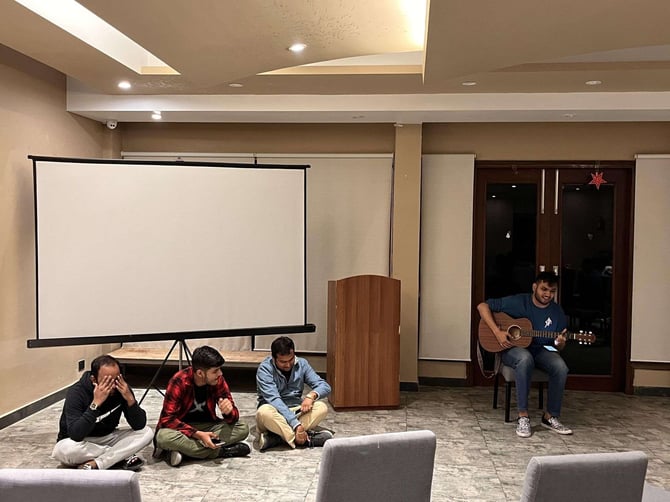 The next day, the remaining teams showed even more gusto and raised the bar even higher. We got to see some fantastic bits of acting and innovative ways of portraying a regular day at work. One team had a member act like a "Project": they looked all mangled and out of shape, being thoroughly annoyed with the project manager! This is going down in the annals of Niswey's history, for sure.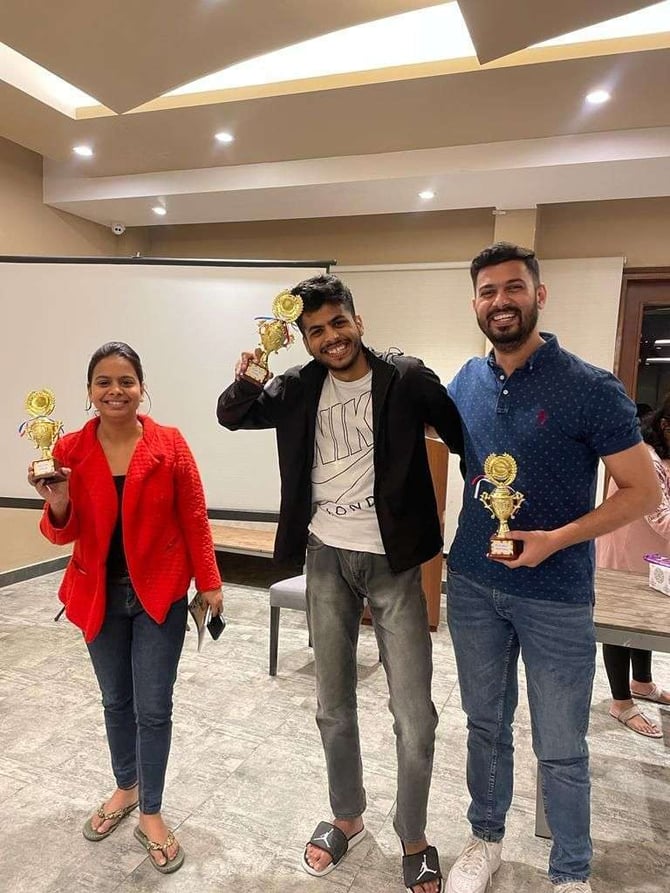 Do you call this serendipitous? Or just inevitable when you put great people together?
Going up Maslow's chart: Esteem
People need to get their physiological needs met, first and foremost, so said Maslow. And then they need to feel safe. They need to feel love or belonging. Then comes the need for esteem, and at the top of the pyramid is the need for self-actualization.
This is true about life and about work too. Let's talk about esteem. People need to have self esteem. They need to feel confident, and should have a sense of achievement. They should have people to respect and receive respect too.
We have a little tradition at Niswey. At every offsite, we write little notes for each other: what we like about the other person, or how they inspire us. It makes us feel good right after the offsite, when we sit down and read them. But those notes come in handy on the days we feel like shit, or when things aren't going right, or we are putting ourselves down because a client said something nasty. To be able to spend about 5-10 minutes reading 20-odd notes on such days, might make all the difference, you know.
Now let's come to achievements. Like most companies, we also have our Slack channels to celebrate the small and big wins by teams and individuals. Is that enough?
We had actual trophies for our mini-plays competition at the offsite. There were team trophies as well as a few individual ones. There were giveaways for the winners of the various games we played at the offsite.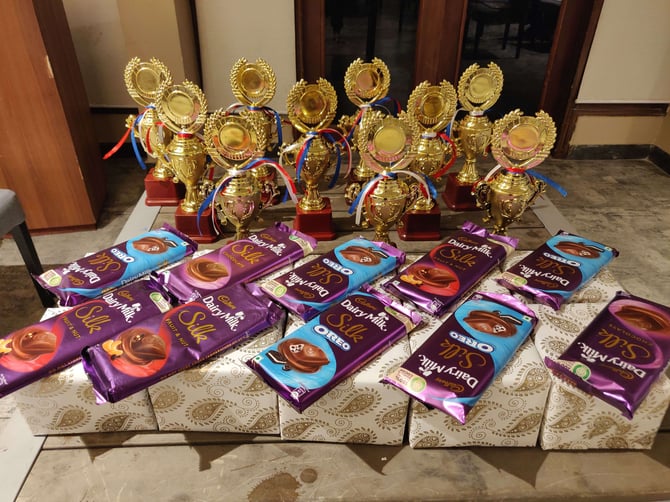 And we had awards as well, for the individuals who did game-changing work in the past year. The most satisfying part for me in this was to be able to write super-specific notes to the winners on their achievements. I hope we can continue doing this as we grow, because that note is an acknowledgement of what is not obvious on a daily basis.
A team offsite needn't only be about long-drawn presentation decks packed with information or breakout group sessions that go on for hours. That's what we have learnt. Team offsites are about building connections at the workplace and bonds that come in handy, not only when you are ready to party, but also when you are having a particularly hard day. Someone gets you, someone steps up for you, someone gets your work done. And then you know you belong.
At Niswey, we are particularly proud of the culture we have built because of the awesome team we work with. Get a glimpse of some of the stories at Life at Niswey!