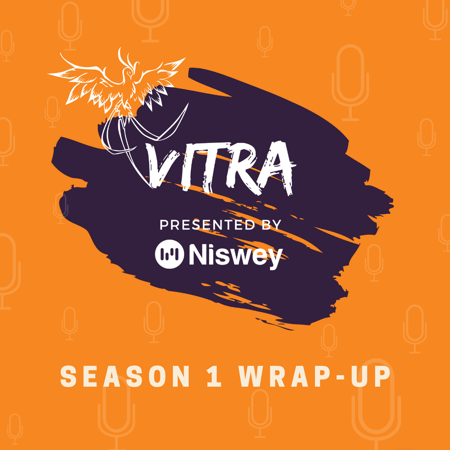 The best part about embarking on a journey is when you get to look back on the road you have travelled and the amazing experiences you have had because of it!
And that's exactly what I had the pleasure of doing in the Season 1 Wrap-Up episode of Vitra, the Niswey Podcast!
Hosting Vitra allowed me to have some interesting discussions with people from varied backgrounds and with unique thought processes. And so, I sat down to reflect on these conversations and share with you all some of the common themes that unexpectedly emerged.
Sprinkled with the highlights from this season, in this wrap-up episode, I recap the major discussion points from all the episodes; from finding the true purpose of our lives and having the faith and courage to follow through on them, to dealing effectively with the changes within us as well as the major disruptions happening around us. I also share my personal experience of talking about topics such as adulting, introversion, mental health and driving change with the guests that graced our show!
So check out the season 1 wrap-up episode to get a quick update on this season of Vitra!
For all episodes of Vitra, pick from the complete list of episodes released!

Podcast Hosting Platform: Anchor
Background Music: Positive Motivation by https://www.purple-planet.com