Year 2014 is well and firmly behind us. But what a year it was, for us at Niswey! Ups and downs, and whoop, really up and then down, and trying to keep the balance all through!
Wow, that was fun!
We started the year as a newly merged company. We hit the Reset button by going back to the basics: redefining values, having debates and discussions around what should be ours.
We had a series of goal setting sessions that helped us streamline what we wanted to become, both personally and professionally. We started on fun sessions that transformed into carefully designed Dares that pushed each person out of his or her comfort zone.
We gained steam, we faltered, we fell, and we found our feet again. Fun, as we said.
What were the biggest blockbusters? We opened the year with an existing end-to-end online marketing deal growing in size by 50%. In May, one of our old clients came back to us and asked us to take over their entire marketing, offline as well as online! In the last quarter of 2014, another old client came to us and gave us a deal that was more than double the size of the earlier one, giving a healthy, happy boost to our revenue.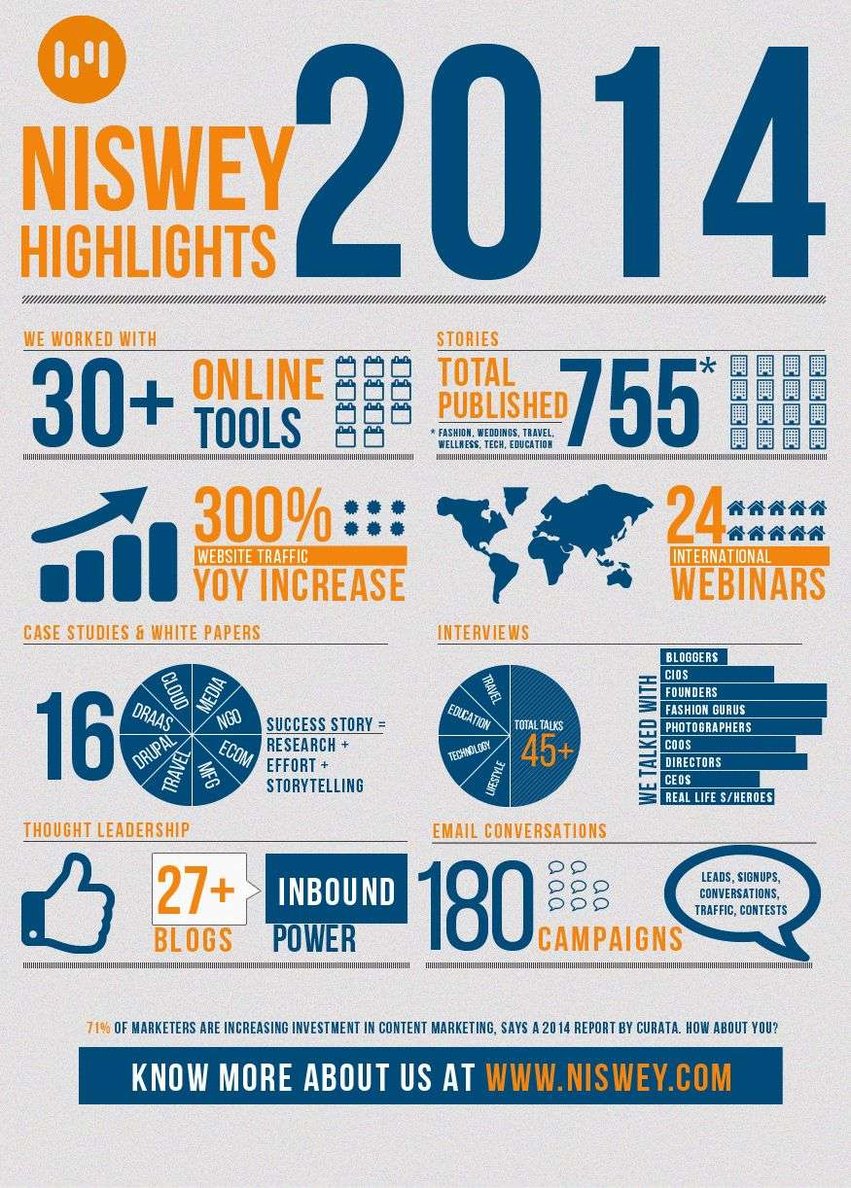 And the biggest setbacks? The bad Customer Oneness scores week after week, for three months! We took a while getting our heads around the complexity of projects, and figuring out how to handle the lack of certain specialized skills, which were tough to find in the market. But our clients didn't lose faith in us, despite the low scores, and we kept at it – learning, trying, failing, and learning again. And it's a relief, the scores are now on a great growth trajectory.
Thank you for a wonderful 2014, we know, 2015 will be even better!