More than inbound marketing or account-based marketing skills, or HubSpot and other martech expertise that Niswey brings to the table, what matters to growth focused companies is the ability of a partner to truly listen and empathize with their business challenges and then chalk out the appropriate solutions to address them.
And that is where we excel. At Niswey, we are deeply invested in the client's growth journey, and committed to delivering what's best for them.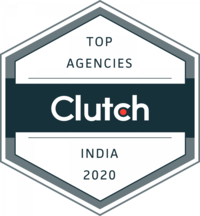 In recognition of our efforts, we've been featured in Clutch's 2020 online research about top Digital Marketing agency in India for the third time in a row! In fact, this year we also top Clutch's list of the best advertising and marketing companies in India.
We'd like to thank our wonderful clients for making this recognition possible. They took time out of their day to participate in client interviews, and speak about our impact on their day to day operations. We were graded along the lines of quality, attention to detail, and overall project management skills. We're happy to report we've maintained a lovely five out of five stars.
Take a look at our most recent review below: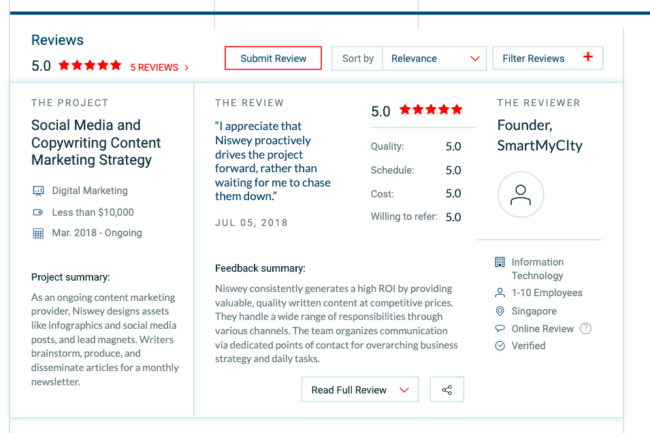 "This is a proud moment for all of us at Niswey. And the fact that we have been able to consistently deliver what our clients want, and make it to the list fourth time in a row! We are grateful to Clutch for recognizing our efforts, and to our clients who took the time out to review us on the platform,"
– Suma EP, CEO Niswey
This isn't our first time being highlighted for our outstanding service. Niswey has been featured in Clutch's 2019 list as one of the top 5 marketing and advertising agencies in India, 2018 list of top 1000 B2B companies across the world and their 2017 list of best SEO and PPC firms in India, where they ranked 1st and 2nd for PPC management and SEO respectively, in terms of our ability to deliver quality results.
We're proud to receive the recognition of the best digital marketing agency in India and look forward to helping even more clients for decades to come! Drop us a line if you'd like to work on a project together with Niswey today.